Tailor your payroll service directly in your dashboard. Approve the monthly payroll reports, share the monthly payment information with your finance department, and automatically share the monthly payslips with your individual employees.
Content
---
Receiving my monthly payroll reports from the Consultinghouse payroll team
Every month and based on your input, your dedicated Consultinghouse payroll specialist will share with you the calculated payroll information
Monthly payroll reports for the employer
Monthly payroll slips for the individual employee
The responsible HR Manager in our organization will receive an email notification. Within the email notification, you will find a button that will bring the responsible person directly to the payroll overview tab for the current month.
Reviewing my monthly payroll reports
On the overview tab, the responsible HR Manager will have the opportunity to review the following information
For each individual employee:
Net salary
Insurance contributions
Taxes
Private Pension Fund contributions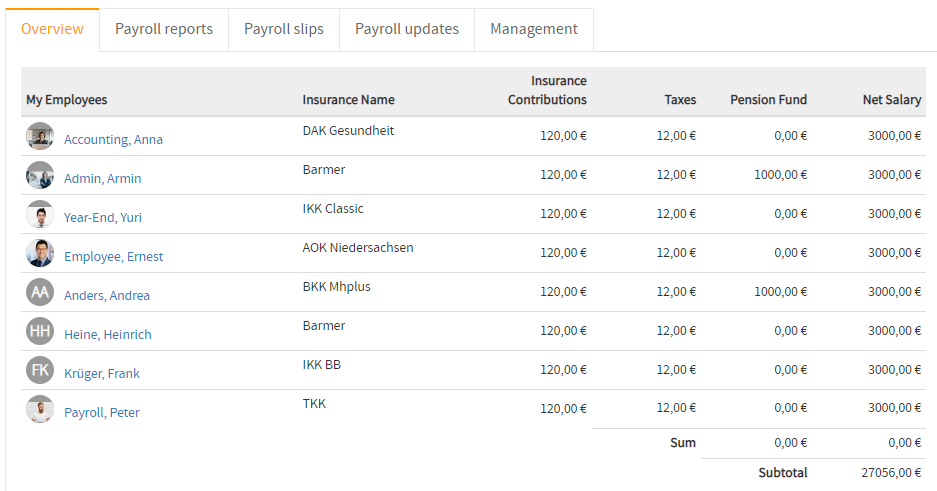 Contribution overview by insurance name
Additionally, the HR Manager will also receive a complete overview of the monthly contributions by insurance:

Orchestrating the salary payments for my individual employees
Last but not least, all payment information will be provided clearly and according to the very specific payment preferences the HR Manager has configured within the service configuration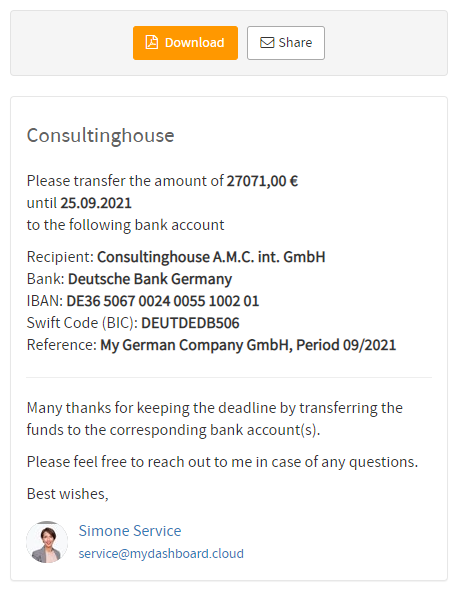 Downloading the payment information for the current month
By click on the button "Download", the HR Manager can easily download all relevant payment information. This can be relevant when archiving or forwarding the payroll information.

Once clicked, a PDF document will be generated automatically to be downloaded into the download folder of your computer

Within the download folder of your computer, the payroll information PDF can be viewed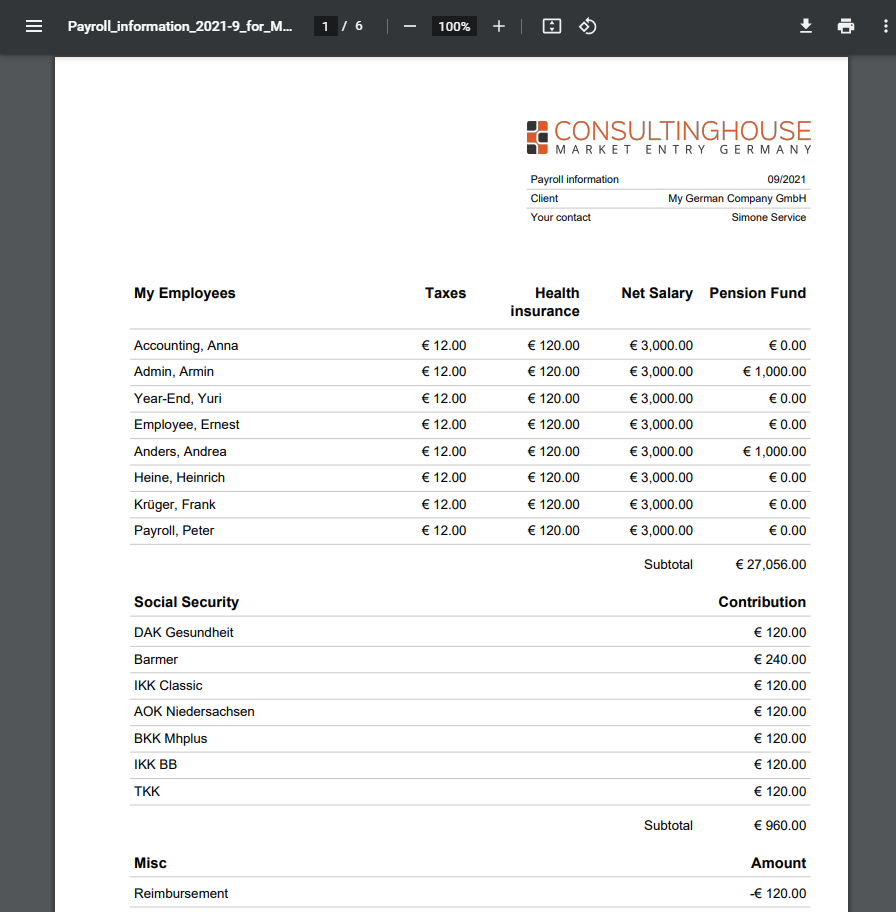 Forwarding the payroll information to your finance department via email
If the salary, as well as social security payments, will be executed by a different department, the payroll information sheet can be also forwarded to the right contact person.
To forward the payroll information to the responsible contact person within your organization, please simply click on the "Share" Button

Once clicked, the responsible person will receive an email notification including all payroll information as an attachment in PDF format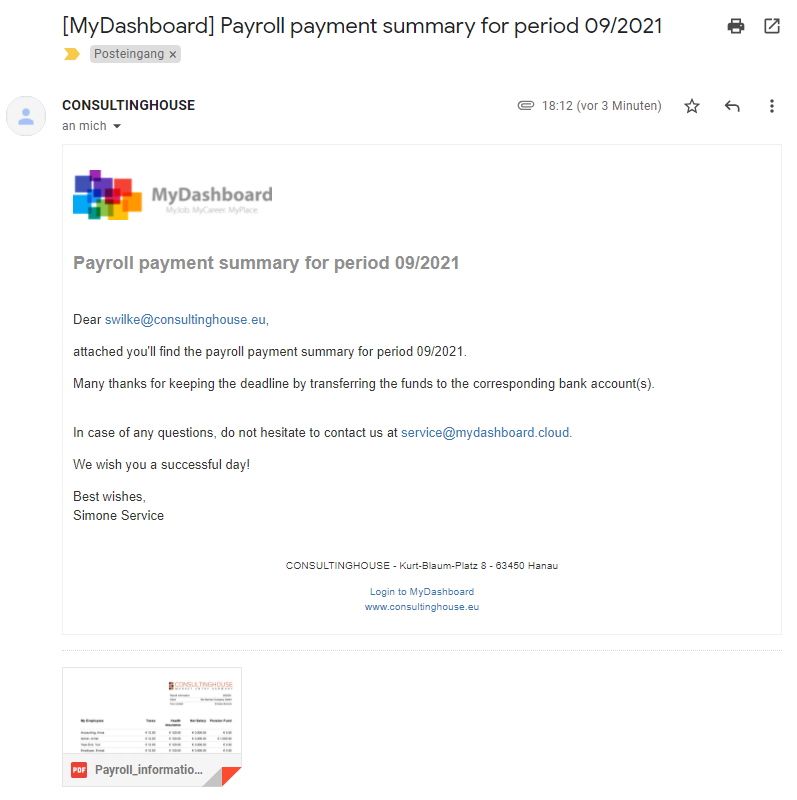 ---