How to create & manage a user in MyDashboard?
This article explains how to create and manage a MyDashboard User.
Please login on the homepage https://mydashboard.consultinghouse.eu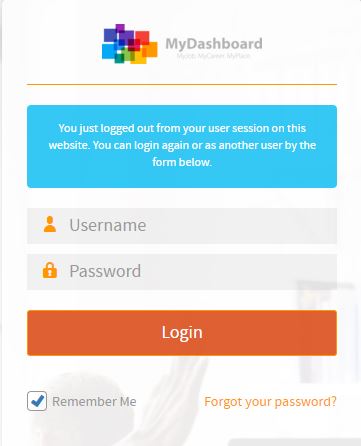 On the left side, please click on "Employees"

Please click on the "Add employee" button on the right upper corner
Please fill out all required fields (Salutation, First/Last name, E-mail, Begin of employment...)
Please pay attention to the field "End of employment". If the enddate is in the past and mentioned in the system, then the MyDashboard user is blocked and can't log in anymore.
Users can have multiple roles. There are different user roles to choose from:
Administrator -> can see everything (create new users, manage all services, see's all payroll reports, see's all accounting reports, upload expenses...)
Accounting -> can upload expenses, can see accounting reports
Payroll -> can see payroll reports, approve & share them
Year-end -> can see year-end related information and reports
Invoice -> get's the Consultinghouse invoices via MyDashboard, can pay invoices via Creditcard, Paypal or bank transfer
Employee -> can only see his own payslips as well as personal payroll document (s)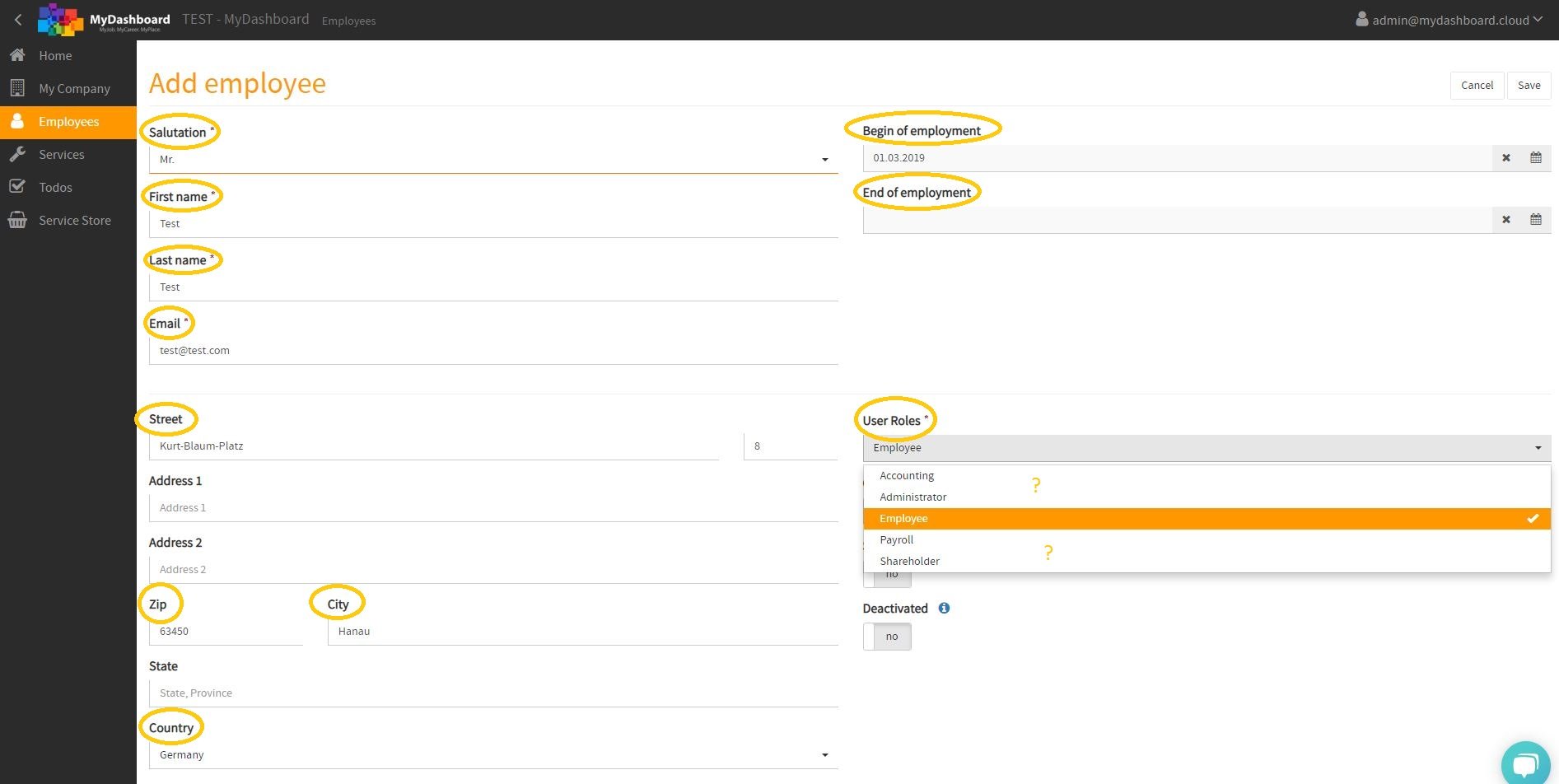 If you have filled out all important fields, save this step