Tailor your payroll services towards the individual preferences of your company.
Content
---
Configuring my payment preferences in MyDashboard
To configure the payment preferences directly in your portal, simply click on the "Configure" button at the upper right corner of your portal

Once clicked the payroll configuration menu will pop up. On the menu, the HR Manager can define the following settings: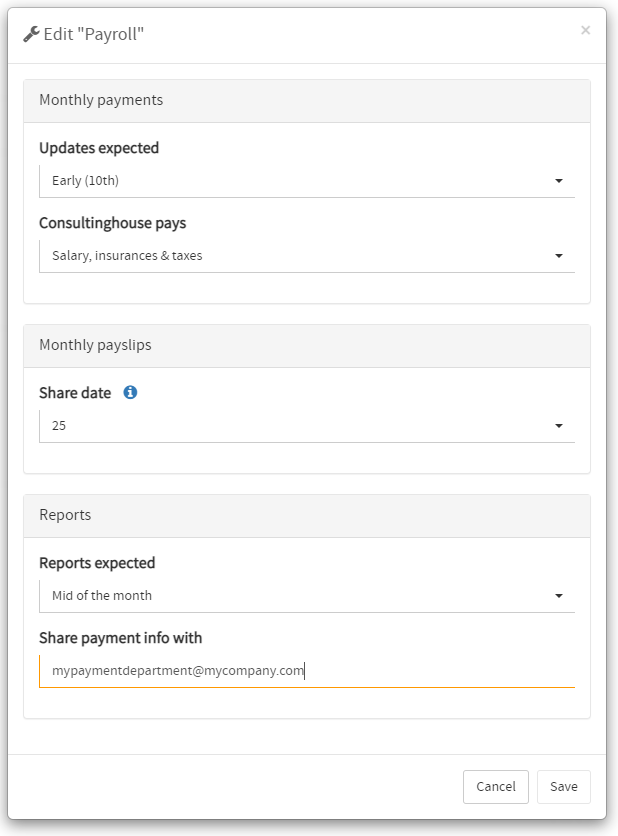 ---
Monthly payments settings
Updates expected: Please let your payroll specialist know when you are going to provide the payroll updates
Consultinghouse pays: Please let us know what payments we should be taken care of for your company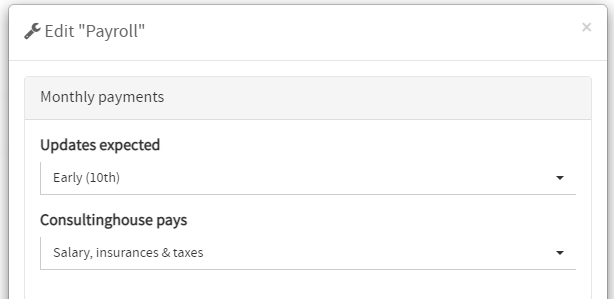 Monthly payslips settings
Share date: Define the day of the month, when the pre-approved payslips should be automatically be shared with your individual employees.

Often the HR Manager is approving the monthly payroll reports in the middle of the month, however, the payroll slips should be shared with the individual employees at the end of the month. With the auto-share function, the HR Manager only needs to log in once to approve the reports and does not have to worry that the employees will not receive their payslips for the current month on time.
Monthly reports settings
Reports expected: Share your expectations with your dedicated payroll specialist when you would like to receive the monthly payroll reports
Share payment info with: Enter an email address to share the monthly payment information with your finance department to execute the payment.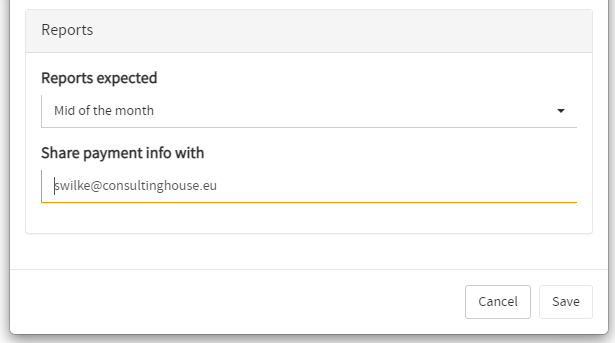 ---