How to assign user roles in MyDashboard
User roles manage the type of information the individual user will be able to view in MyDashboard
MyDashboard stores and manages various types of information for you. All information is in context to an individual service you may have subscribed to.
For instance, this will allow your Accounting Manager to only view accounting-related information, while your Payroll Manager will only be able to view payroll-related information.
Of course, one user may be assigned to multiple user roles if required. An Accounting user might be also an Administrator to manage other users in MyDashboard.
---
To assign a user role to a user, first, log in to MyDashboard using your personalized login information
Please note that you have to be an Administrator in order to assign user roles to other users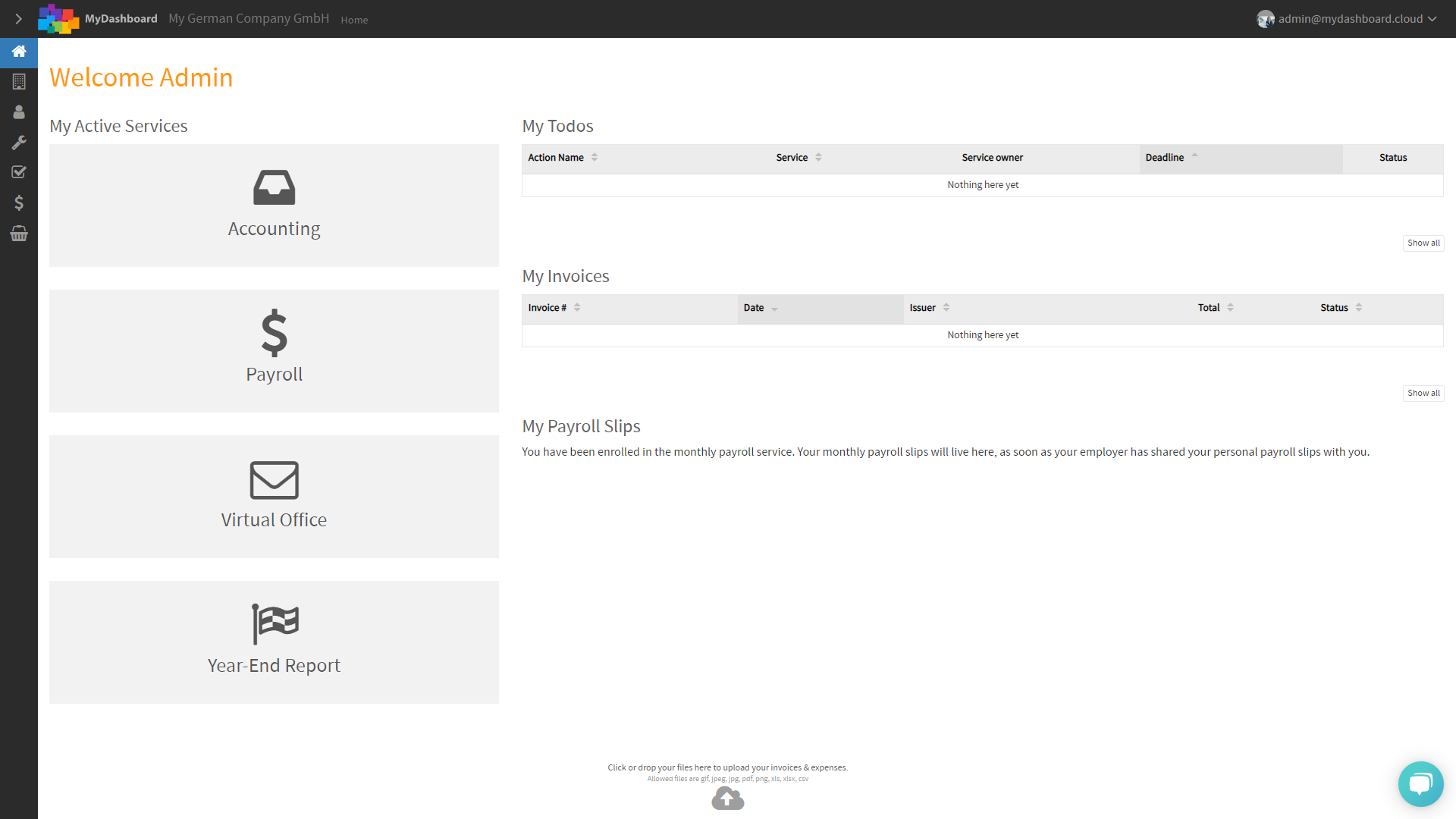 On your homepage take a look at the list of all employees that are already existing in MyDashboard.
When viewing the list you can already see all those user roles that have already been assigned to individual employees.
Please note that we handle the creation of new employees in another article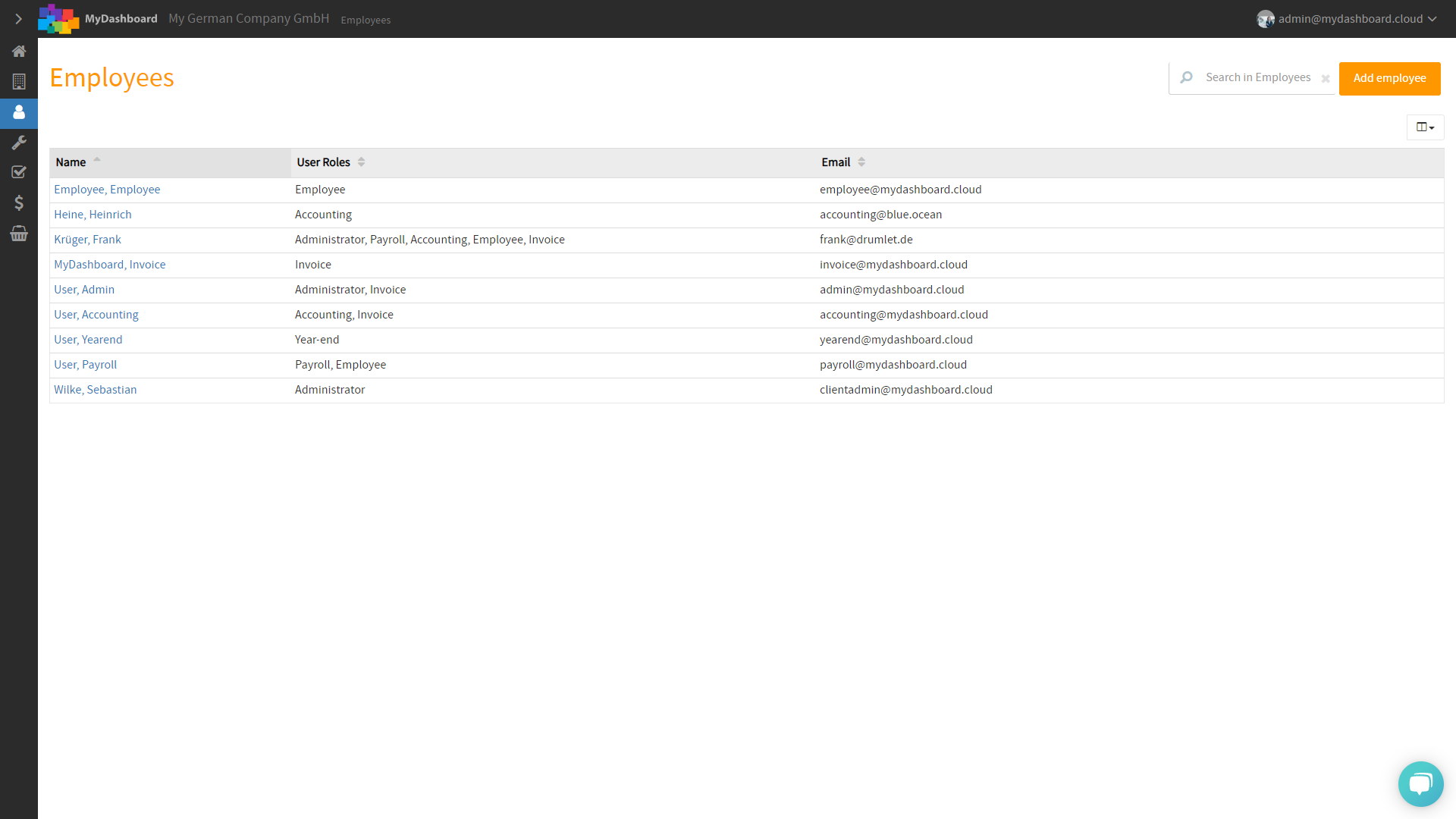 Select the individual employee from the list you would like to sign a new role to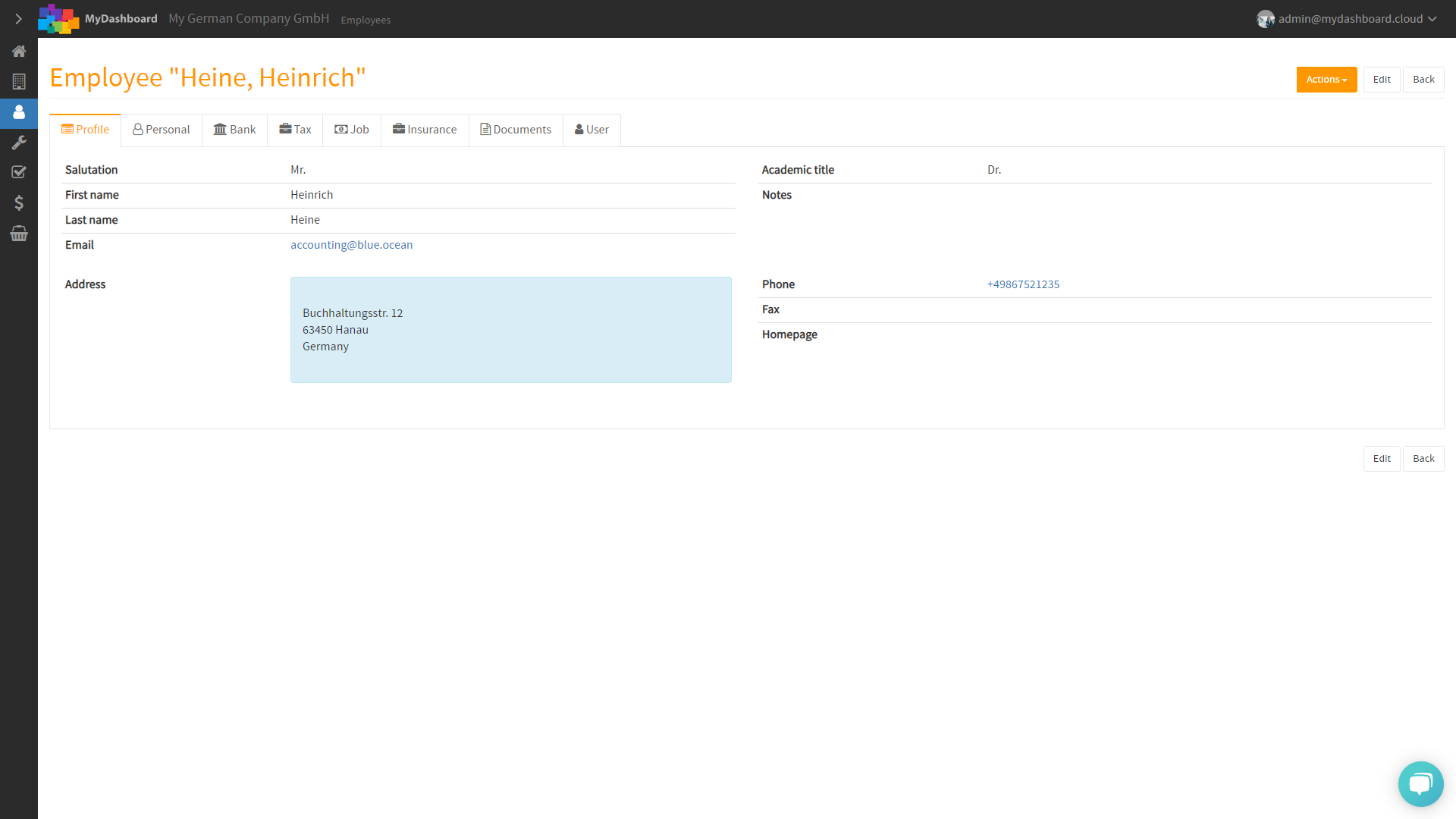 On the employee profile click the button Edit and select the tab User.
From the picklist User Roles select the user roles you would like to assign to the individual user.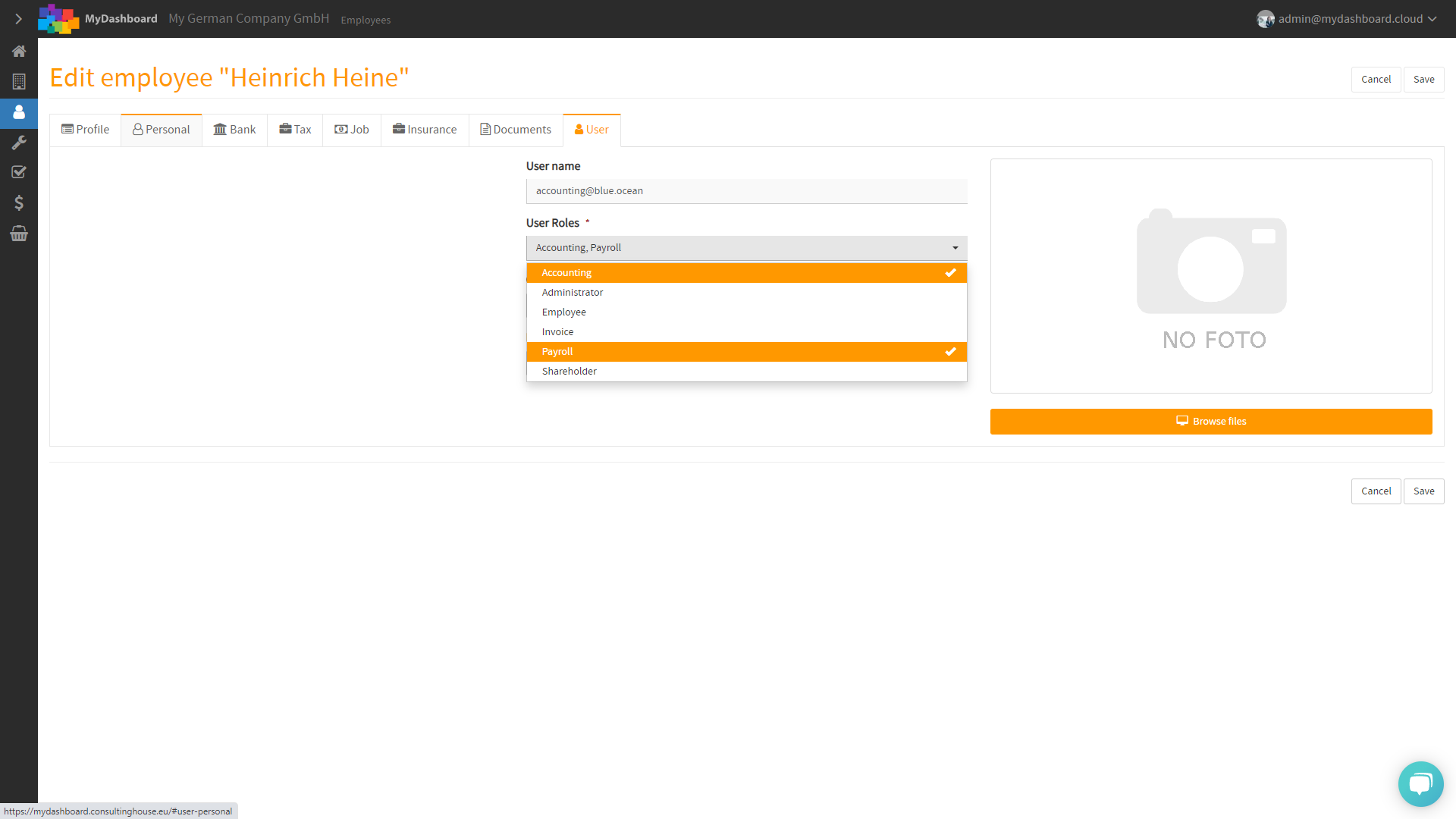 Don't forget to save your new setting you should be all set. The individual user will be now able to view the service that you have assigned to the user.
Please note that the service needs to be subscribed to.